Over 8 days in May 2022, Program Manager Operational Delivery Dr Chelsea led an AMRRIC team across 3 communities in South Australia – Davenport, Koonibba and Yalata. Dr Chelsea was accompanied by Bindee Davis, a regular veterinary nurse on SA trips, as well as familiar face Courtney Falls. Courtney worked for AMRRIC as community education officer in Darwin for 5 years but has recently relocated to South Australia, so was keen to have a chance to get out and about again with the vet team. AMRRIC volunteer veterinarian Dr Lauren also came along and was a wonderful addition to the team.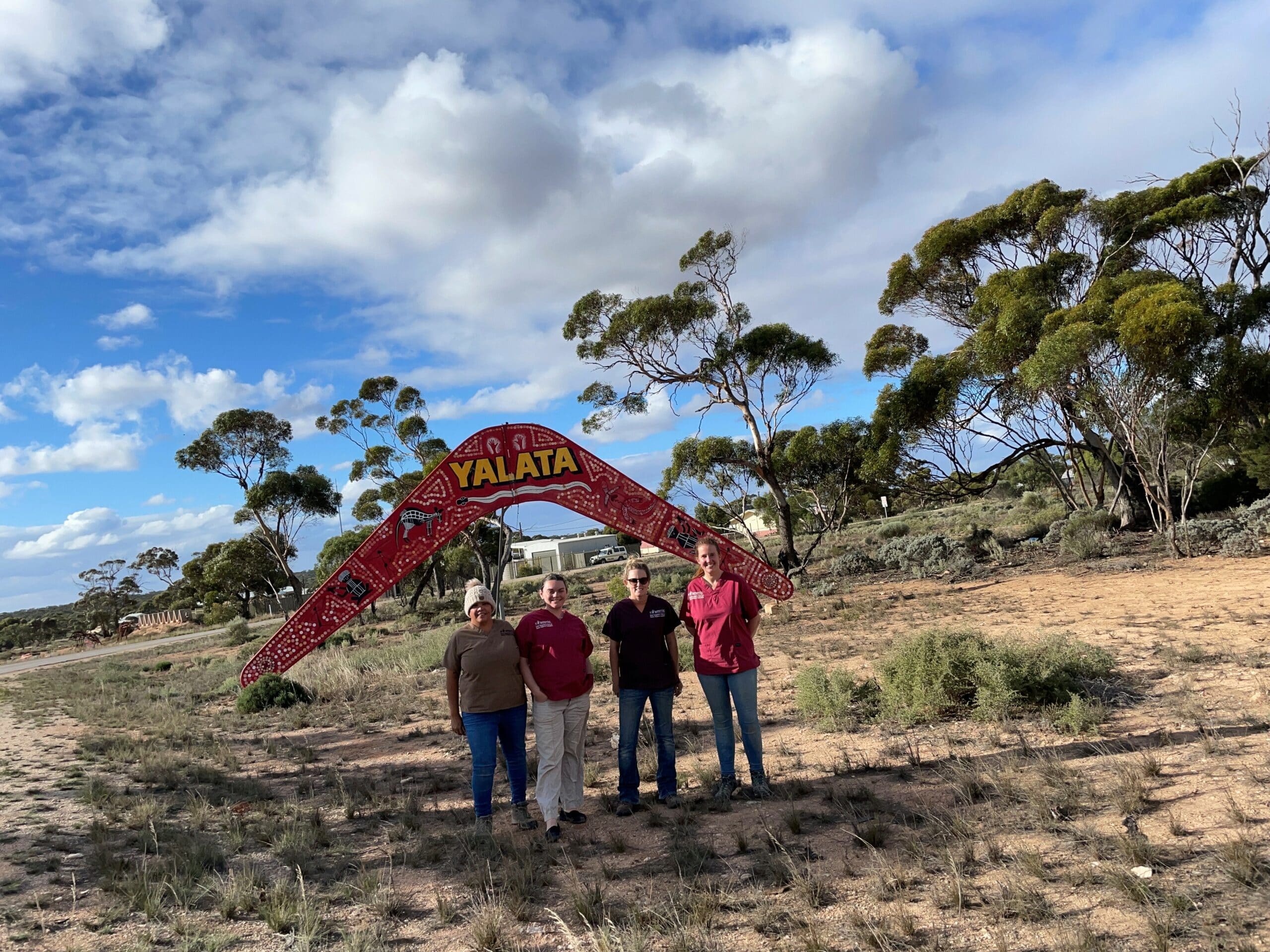 Yalata Team: Bindee Davis, Chelsea Smart, Courtney Falls and Lauren Pfizner
The trip began with an early morning drive from Adelaide to Port Augusta, to visit Davenport community just out of town. This is the first time AMRRIC has visited Davenport, and the team was warmly welcomed by community members and had lots of requests for desexing, nail clips and health checks. A census of dog and cat numbers was completed on Day 1, with Dr Roger Absalom of Redgum Vets Port Augusta joining the team on Day 2 to assist with surgery. It was a big day with 23 surgeries completed – a mean feat for a community with an animal population of only 74 animals total!  
The following week the team went on to head west to the Eyre Peninsula, South Australia – visiting Koonibba and then Yalata communities. AMRRIC visits Koonibba community regularly in collaboration with the Koonibba Community Aboriginal Corporation, the Department of Primary Industries and Regions (PIRSA) and the District Council of Ceduna. Just shooting through for one day – the team were able to update the census data for Koonibba, treat all animals for parasites and have a general check up on everybody. Having just been to Koonibba in March 2022, the team found that the animals were happy, healthy and not in too much need for vet treatment. We will visit Koonibba again later in the year.  
The team then moved on, further west and across the Dog Fence, towards the Nullarbor – to Yalata! This was the second visit to Yalata from AMRRIC, having visited in late 2020 and desexed over 60 animals! The Yalata community again was very welcoming and accommodating of the vet team and it was wonderful to see some familiar faces. We were blessed with some lovely southern rain while there and it did get a bit chilly (especially for the Darwin-ite!). Overall, the team desexed 16 animals and performed some welfare treatments including treatment for a leg wound, grooming for wooly matted dogs and other health checks. Many thanks to the support of Yalata Anangu Aboriginal Corporation for funding this portion of the trip.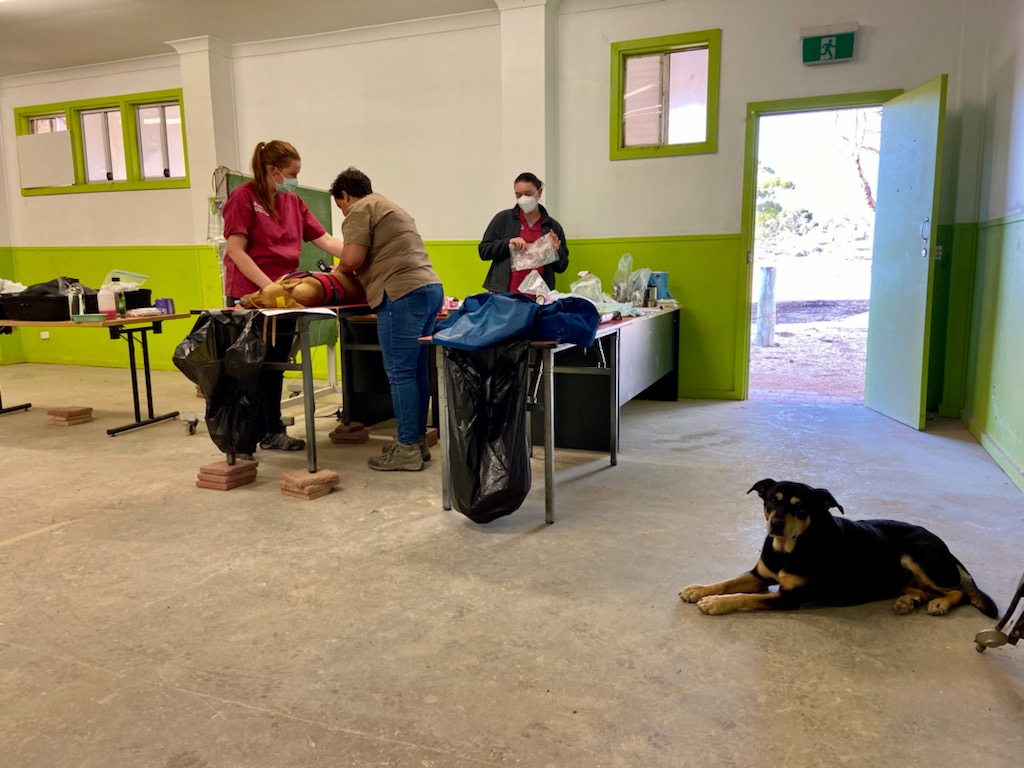 Surgery in Yalata
The Davenport and Koonibba legs of the SA trip were made possible by support from Davenport Community Council and Koonibba Community Aboriginal Corporation, with funding from Dog and Cat Management Board of South Australia and support from PIRSA. AMRRIC look forward to visiting Davenport and Koonibba again later in 2022.