A gift in your Will
The decision to leave a gift in your Will means that work that is important to you, will live on and positively impact communities for years to come. You will help AMRRIC make a significant difference in Aboriginal and Torres Strait Islander communities by contributing to improving the health and wellbeing of companion animals and the communities in which they live.
Remembering AMRRIC in your Will is a practical and lasting way to show how much you value the companionship of dogs and cats and the positive effect they have on the lives of people, families and communities. It also recognises the challenges of access to regular and affordable veterinary services and animal care products, faced by many Indigenous communities by virtue of their remoteness and the complexity of socio-economic advantage.
Like so many other people who care about AMRRIC, you'll be helping to ensure that companion animals in rural and remote Indigenous communities continue to receive the appropriate veterinary care they deserve, and that pet owners are empowered with knowledge in animal care and good animal management, well into the future.
Choosing to leave a gift in your Will could also help AMRRIC by:
– providing a consistent companion animal management service for isolated communities

– extending our reach to support more communities

– contributing to providing a permanent base for AMRRIC operations

– funding and equipping a remote veterinary clinic vehicle

– contributing to much-needed research, to increase knowledge and to drive improved legislative frameworks and  future investment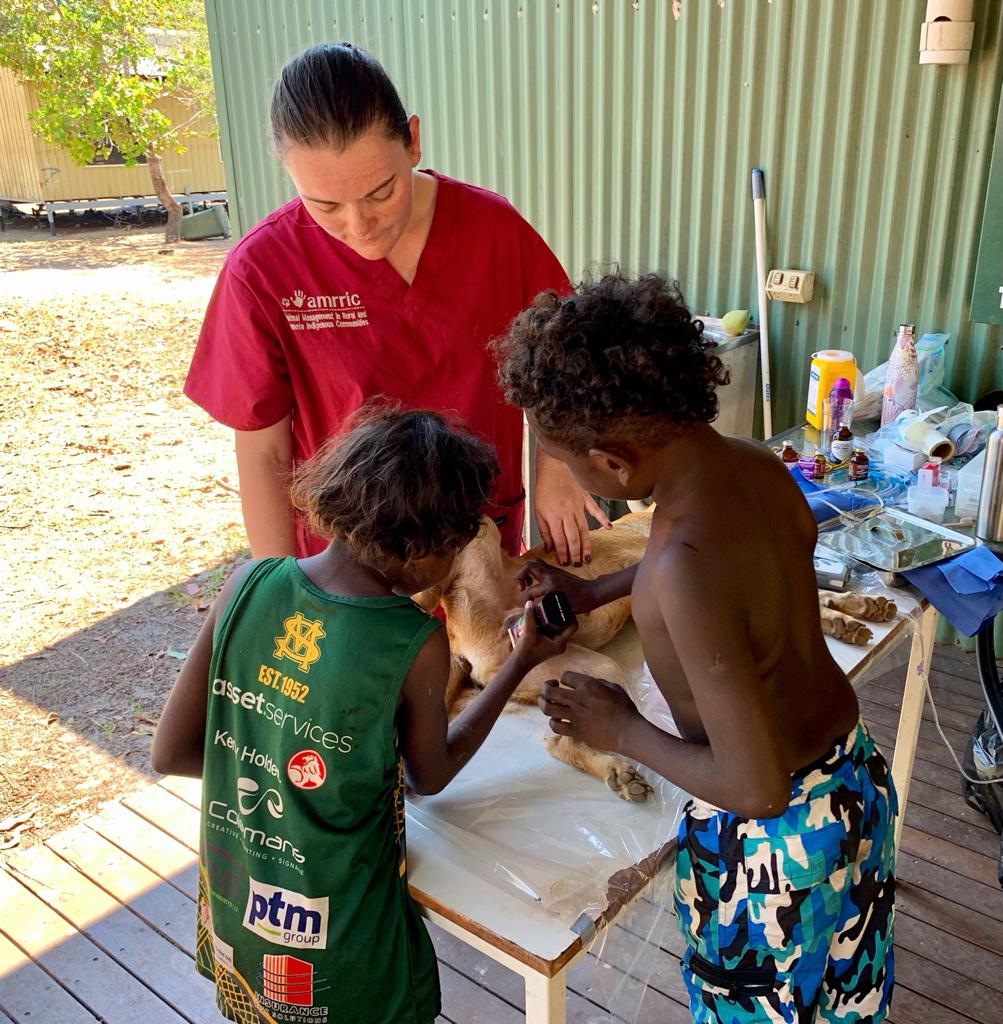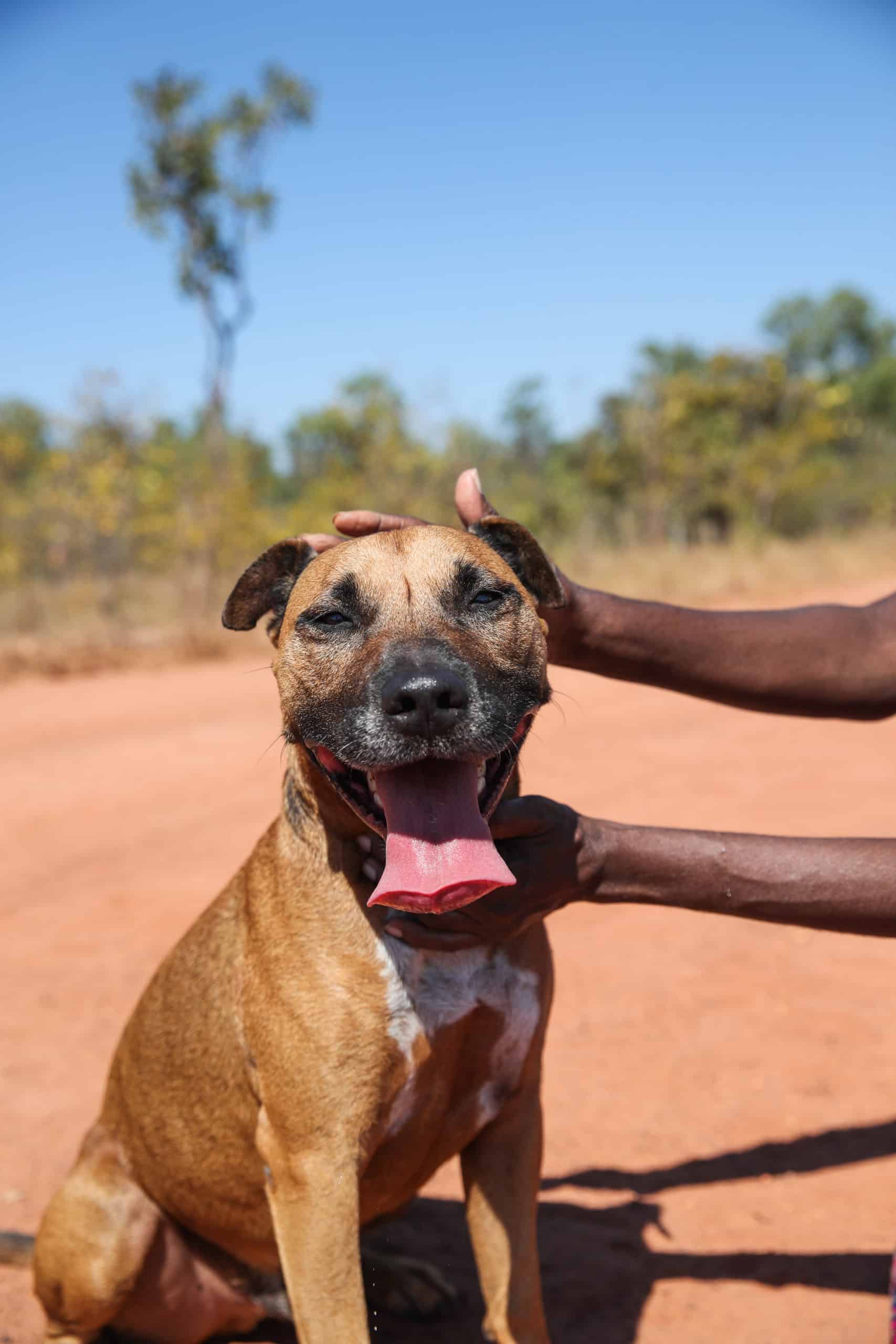 How to leave a gift in your Will to AMRRIC
Thank you so much for your interest in leaving a gift to AMRRIC in your Will. We are most grateful.
We understand that including a charity in your Will is a very personal decision that needs careful consideration. We appreciate that your family and loved ones should always come first and believe that it's important that you speak with them about your intentions and why leaving a gift to AMRRIC is important to you. Having your family and executor aware of your wishes will help ensure they are carried out in the way you would like.
To keep things as simple as possible, we have provided some suggested wording.  But we do recommend that you receive independent legal advice from a solicitor or public trustee.
Suggested wording:
"I give to Animal Management in Rural and Remote Communities Ltd, (ABN 71 173 062 319), of GPO Box 4829, Darwin, Larrakia Country, NT 0801
____ % of my estate, or

the residue of my estate, or

____% of the residue of my estate, or

the sum of $_______ , or

________ (insert specific property or shares)
to be used for its general purposes, and I direct that the receipt of the Treasurer or other duly authorised officer shall be a sufficient discharge to my Executors."
If you already have a Will but would like to leave a gift to AMRRIC, you can do so by making a simple addition to your existing Will. This is called a codicil. You can indicate the charitable gift you'd like to leave, and you will need to have your codicil, as a legal document, signed and witnessed by two independent people.
We would like to thank you…
for your interest in leaving a gift to AMRRIC in your Will.
You may choose to tell us if you've left a gift to AMRRIC in your Will – we'd love to hear, and to take the opportunity to thank you and to answer any questions you may have about our work and the communities we support. The information you provide will be treated in the strictest confidence, and we understand that your advice is not binding.
We will always respect your privacy and recognise that your Will is personal to you.
We promise to use your gift carefully, to have the greatest impact on the health and safety of Aboriginal and Torres Strait Islander communities and their companion animals. Leaving a gift in your Will ensures that your memory is honoured into the future, and it is a meaningful way to make a lasting contribution towards respectful and culturally appropriate care and education in companion animal management.
If you have any questions or would like to let us know that you've made this special and unique gift, contact: Donations@amrric.org or call our Fundraising Manager on 08 8948 1768.