Staff
AMRRIC is comprised of a small team of skilled staff who are funded by the Australian Federal and Northern Territory governments. Our dedicated team support AMRRIC's efforts in every sense and are committed to creating an authentic difference to the Indigenous communities we serve.
Staff
AMRRIC is comprised of a small team of skilled staff who are funded by the Australian Federal and Northern Territory governments. Our dedicated team support AMRRIC's efforts in every sense and are committed to creating an authentic difference to the Indigenous communities we serve.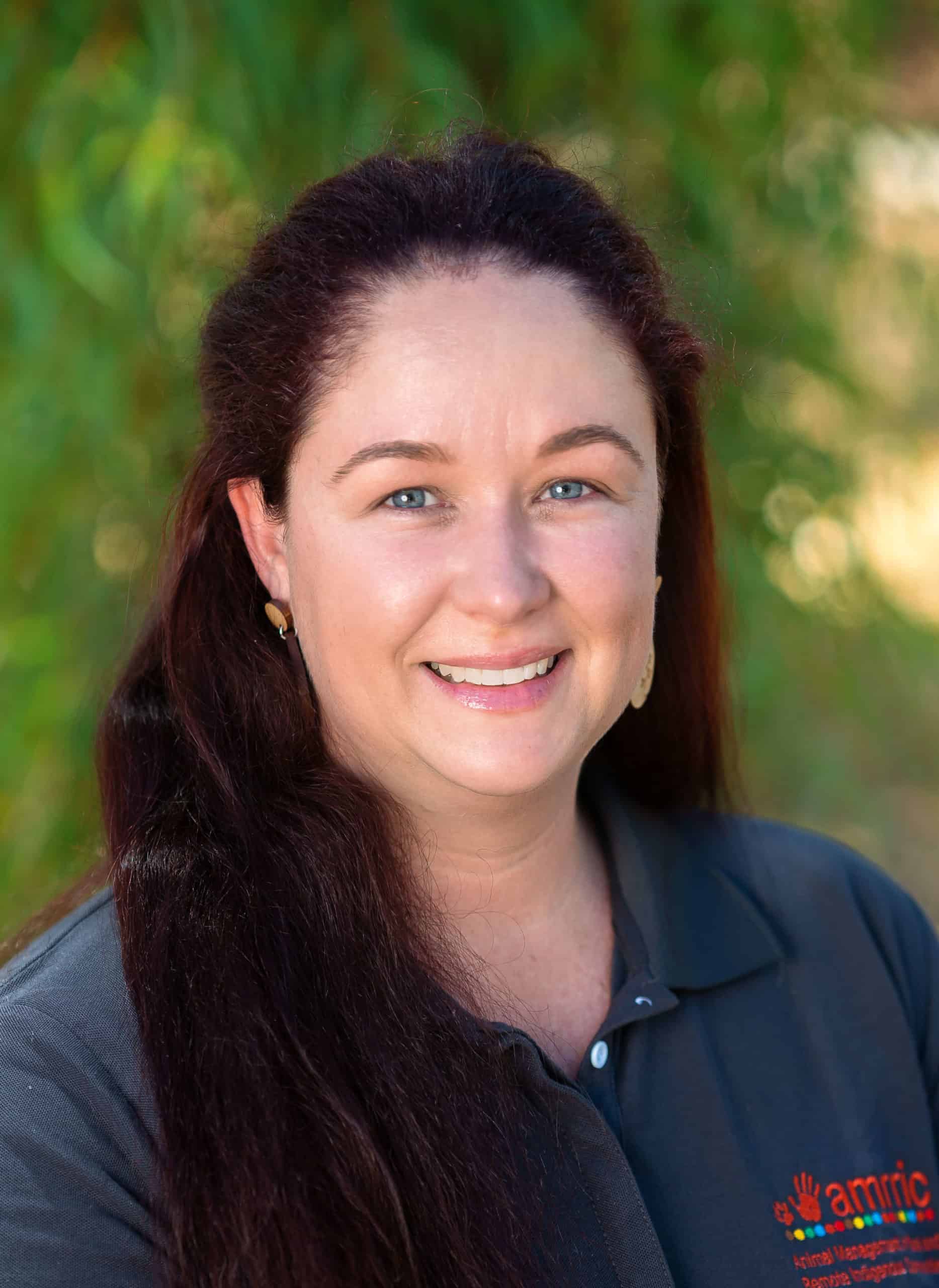 Dr Brooke Rankmore
CHIEF EXECUTIVE OFFICER
With a passion for rural and remote Australia, Brooke has lived and worked in the Northern Territory for 20 years, including 5 years living remotely on a cattle station and later on Groote Eylandt. Brooke has a Bachelor of Science with Honours, a Doctor of Philosophy and extensive experience in the conservation and natural resources management sectors across the Top End.
Brooke has a diversity of experience across a wide range of sectors including territory and local government, private enterprise and not-for-profit. Brooke is a graduate of the Australian Rural Leadership Program and among other roles, has held positions with Regional Development Australia (Northern Territory), Greening Australia and City of Darwin where she oversaw the Council's regulation of animal management through by-laws and responsible pet ownership education.
Brooke is Vice President of the Australian Institute of Animal Management and Vice President of Bereaved Parent Support NT/Sids and Kids NT, and has formerly held positions on the boards of Territory Natural Resource Management and NT Farmers. Brooke commenced with AMRRIC in February 2018, and is proud to lead the organisation, working with the board, staff, partners and communities to improve service delivery and education for companion animals.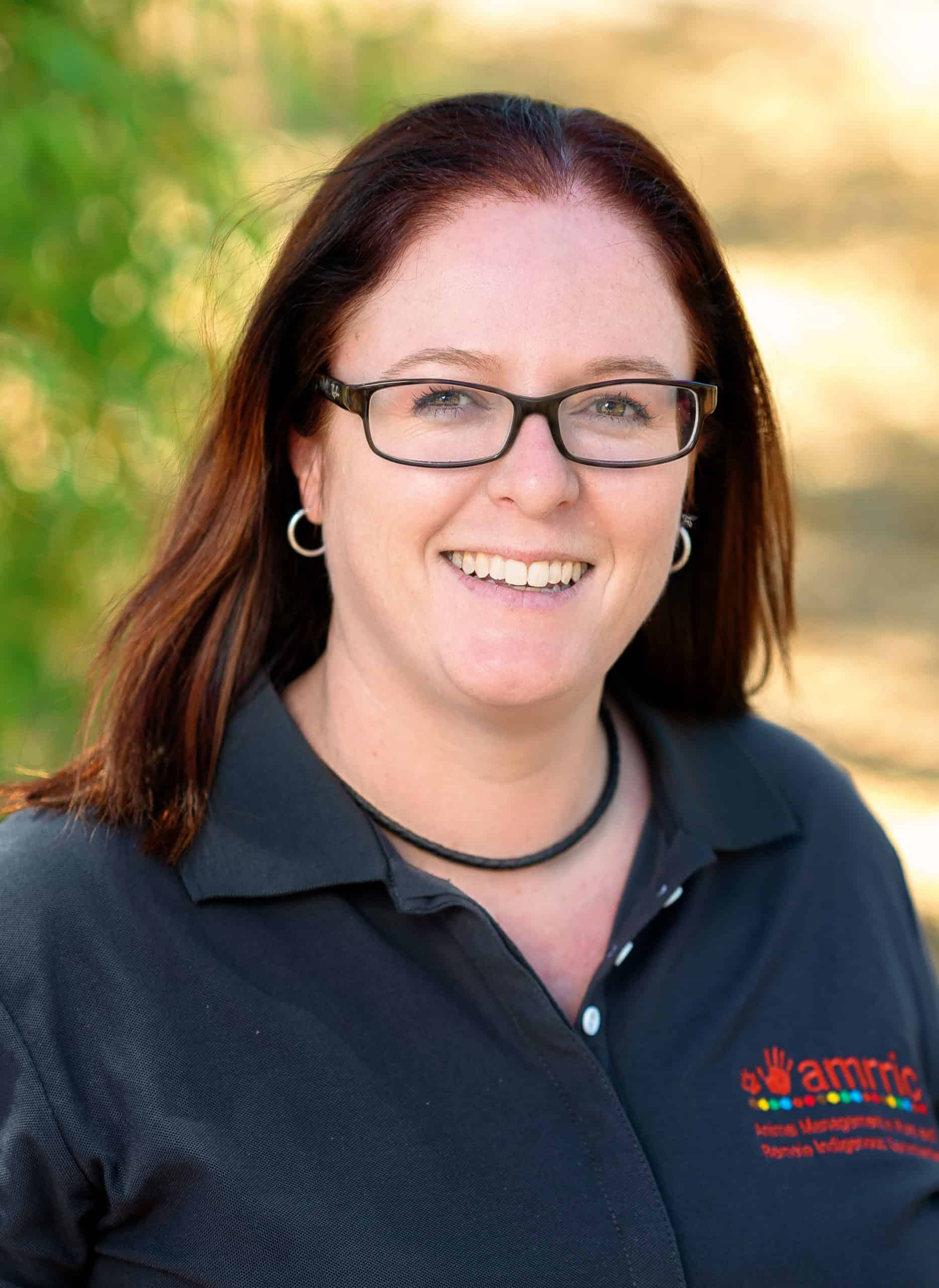 Lauren Shaw
GENERAL MANAGER
Lauren joined AMRRIC in January 2019, bringing with her a strong background in accounting, business systems and operational management. She has worked for twenty years in financial and operational management roles with engagement across many different industries within the private, commercial and not-for-profit sectors. Her key experiences cover tax and financial accounting, systems setup, development of reporting systems for project and cost centres, and operational management of HR, WH&S, projects, and financial reporting.
Lauren moved to Darwin in 2009 from Adelaide, chasing a warmer climate, new experiences and opportunities to learn and meet new people in a new city. Having recently worked in the environment not-for-profit sector working across community, volunteer and pathway education programs, Lauren is very excited to be working with AMRRIC to utilise her knowledge and work with a team of respected and passionate people.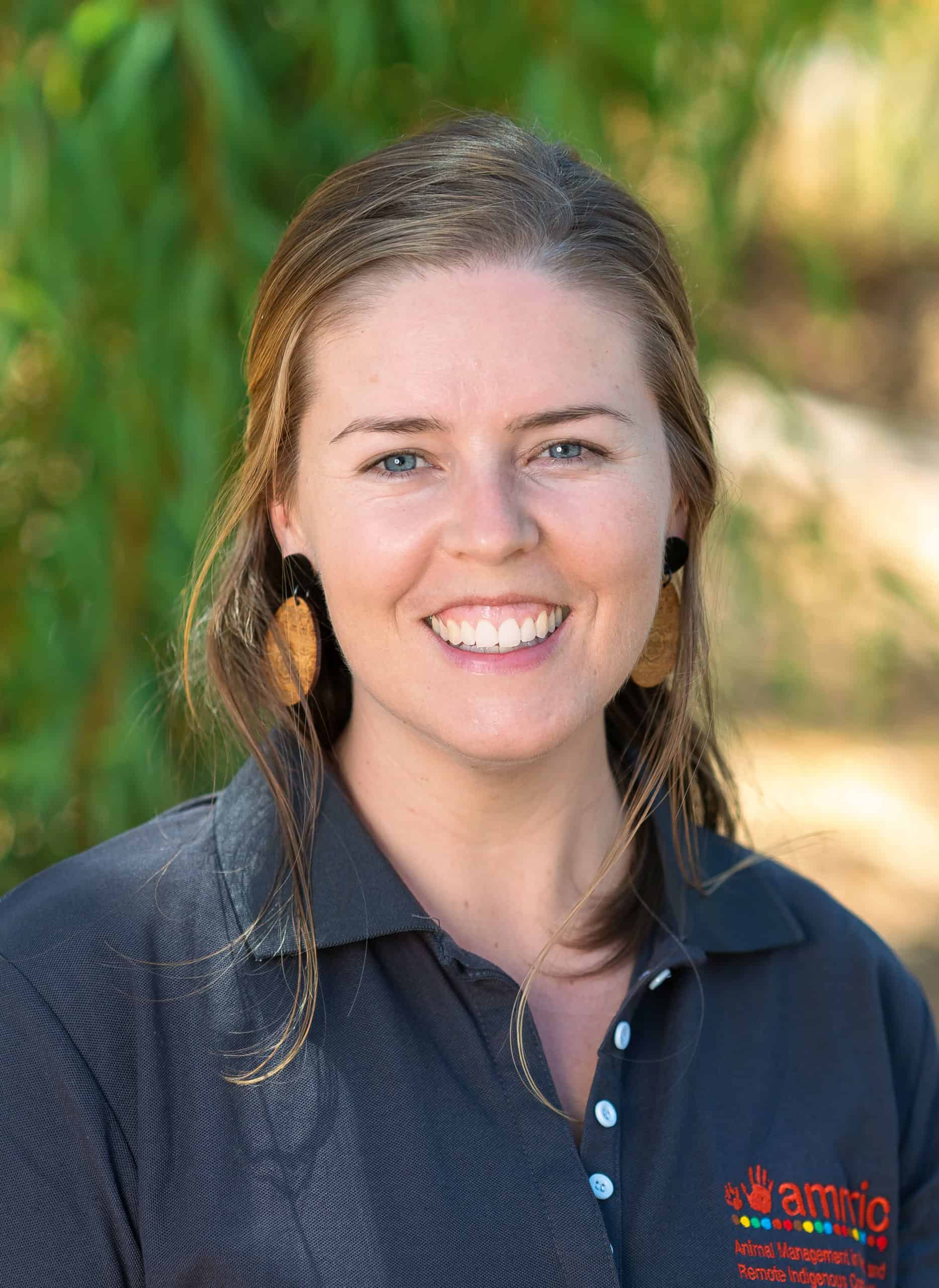 Dr Bonny Cumming
PROGRAM MANAGER – STRATEGIC DELIVERY
Bonny joined the AMRRIC team in October 2013 having been a strong supporter since volunteering on an AMRRIC dog health program in Kintore in 2008.
Bonny has a keen interest in One Health principles, combining community development, animal health and welfare and conservation to improve animal, human and ecosystem health. She is a veterinarian, has a Masters in Veterinary Conservation Medicine, and has worked in private veterinary practice, animal shelters, zoos and wildlife hospitals.
Bonny thoroughly enjoys getting out into the field and has been fortunate to use her degree to travel widely, working in remote locations with a variety of species amid various cultures. Bonny feels extremely priviledged to work for AMRRIC, utilsing her veterinary training for 'big picture' issues with vast reach.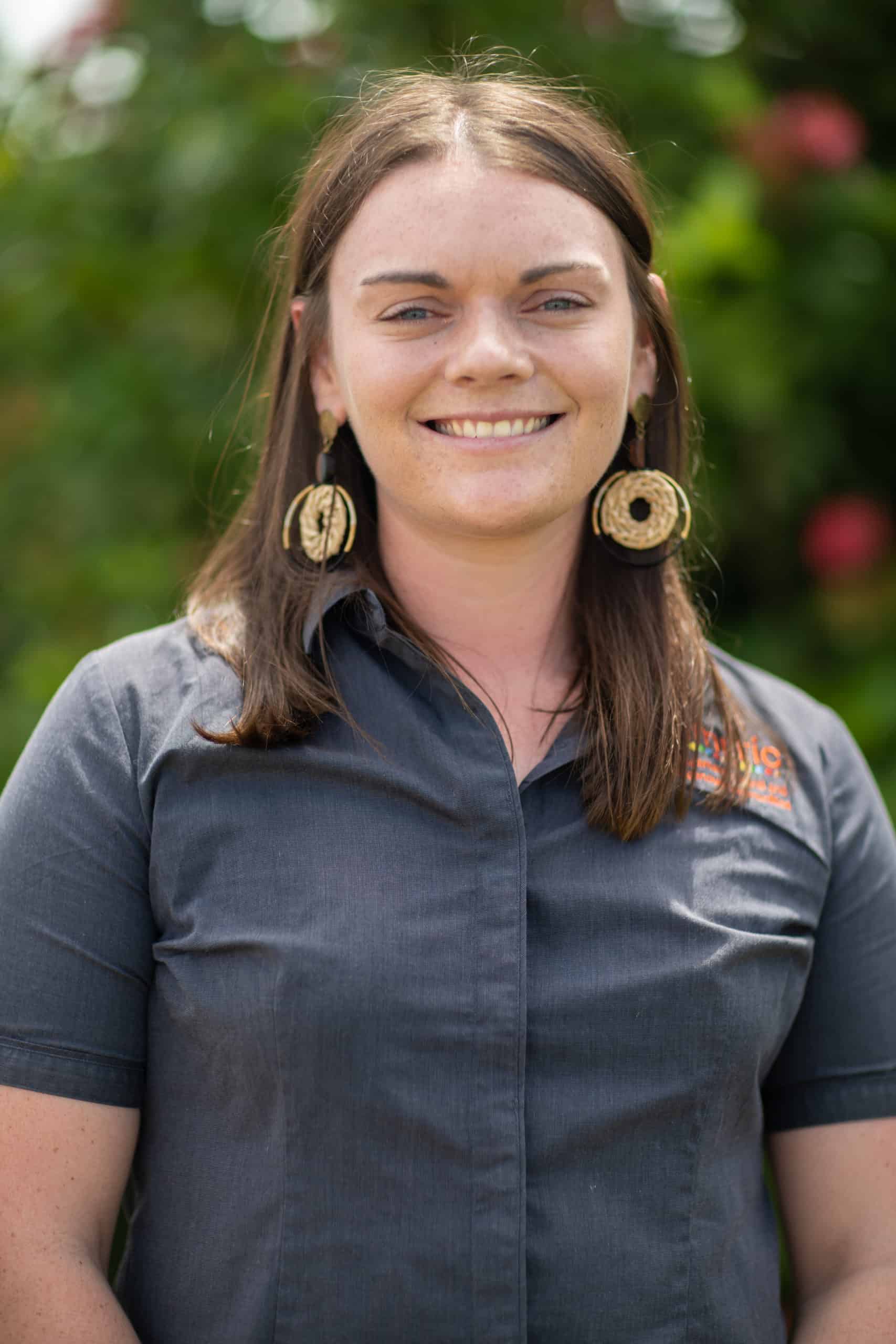 Dr Chelsea Smart BSc DVM
PROGRAM MANAGER – OPERATIONAL DELIVERY
Chelsea is a veterinarian who has worked in private practice in rural South Australia and has volunteered as part of local council animal management initiatives throughout Adelaide.
She became familiar with AMRRIC when investigating ways to aid animal management in her local indigenous community of Point Pearce on the Yorke Peninsula, South Australia (Narungga country). These conversations sparked an interest in remote community work and encouraged Chelsea to volunteer as a veterinarian with AMRRIC in the Anangu Pitjantjatjara Yankunytjatjara (APY) Lands, South Australia.
While Chelsea has a love for animals, she finds the most rewarding part of veterinary work is communication and problem solving with animal owners and promoting animal health and welfare throughout the wider community. Chelsea is also passionate about human mental health, she has undertaken additional training in compassion fatigue and is an accredited Mental Health First Aid officer. She feels these skills can be utilised to understand and support the human-animal bond which is integral to animal ownership in remote communities and otherwise in our society.
Chelsea has geriatric pet Green Tree Frog of 18 years of age and her favourite Australian native animal is the Wombat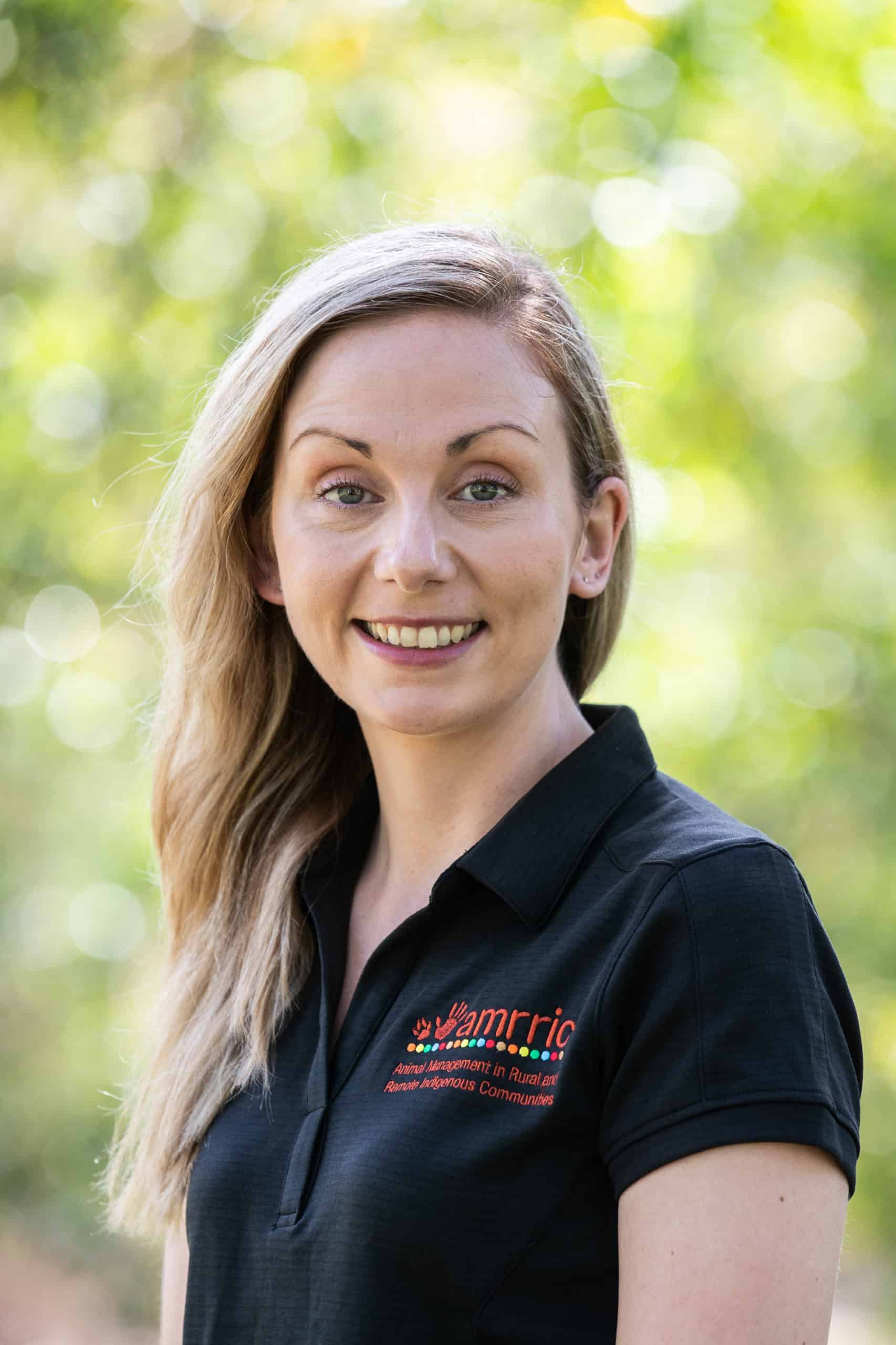 Katrina Doody
PROJECT OFFICER
Katrina joined the AMRRIC team in March 2020 after relocating from Mount Isa, Queensland. With a Diploma in Veterinary Nursing from University College Dublin, she comes to us with over 15 years' experience within the animal care industry.
Originally from Ireland, Katrina has lived and worked in Australia for over 9 years. She has worked within varied private practice, specialist centre and equine care settings, always with a passion for client education and providing high quality services and outcomes for animals and their families.
During six years of enjoying the outback lifestyle in Mount Isa, Katrina feels privileged to have been strongly involved in providing veterinary service programs within the remote indigenous communities of Doomadgee and Mornington Island in Far North Queensland. These experiences have led her to develop a strong interest in a complete community approach to the veterinary services provided within remote communities.
Katrina is excited to continue to develop her knowledge and skills with AMRRIC and is dedicated to a holistic approach of facilitating veterinary services within remote indigenous communities. She is also currently studying an Advanced Certificate in Feline Behaviour through the International Society for Feline Medicine and has a strong interest in appropriate cat management in Australia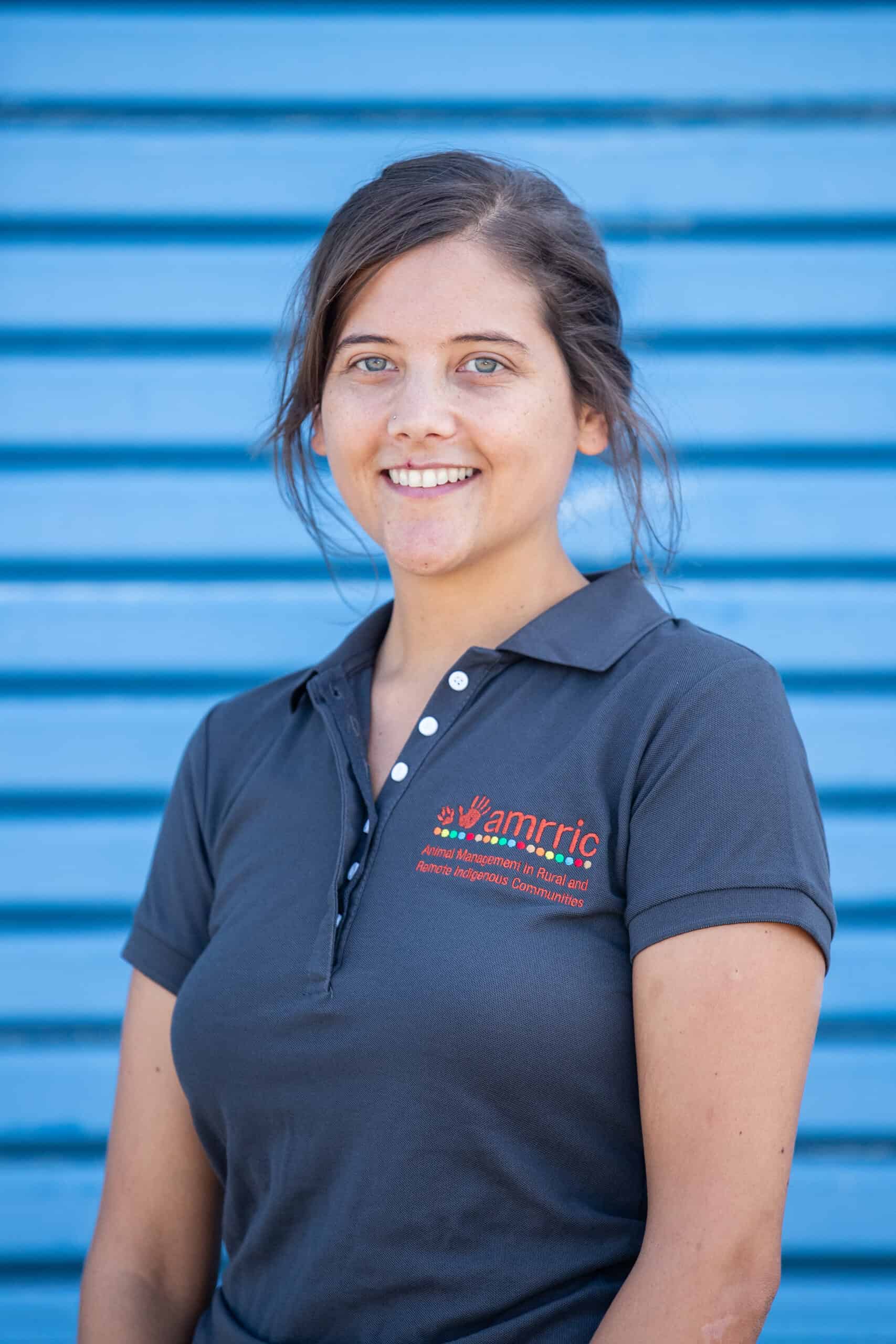 Michelle Hayes
EDUCATION OFFICER
Michelle joined AMRRIC in September 2020.
She has an Associate Degree in Veterinary Nursing and a Bachelor of Arts majoring in Sociology and Languages from University of Queensland.
She has worked and volunteered for past 10 years as a Veterinary Nurse in both Australia and abroad, with a focus on working in underserved communities. She has volunteered in the past with AMRRIC, visiting remote communities in the NT on several trips since 2014, including the Lajamanu, Ti Tree, and Utopia regions.
Over the past couple of years she has worked as a bilingual teacher and literacy educator in Spain and Morocco. She has also spent time over the years writing and delivering animal health education programs and participating in veterinary programs in India, Morocco, Bahrain and Thailand.
Michelle is a big advocate for the One Health approach to animal management, for ensuring greater outcomes and welfare for human, animal and environmental health. She believes education is integral to achieving success when tackling any issue and thoroughly enjoys getting out into field work.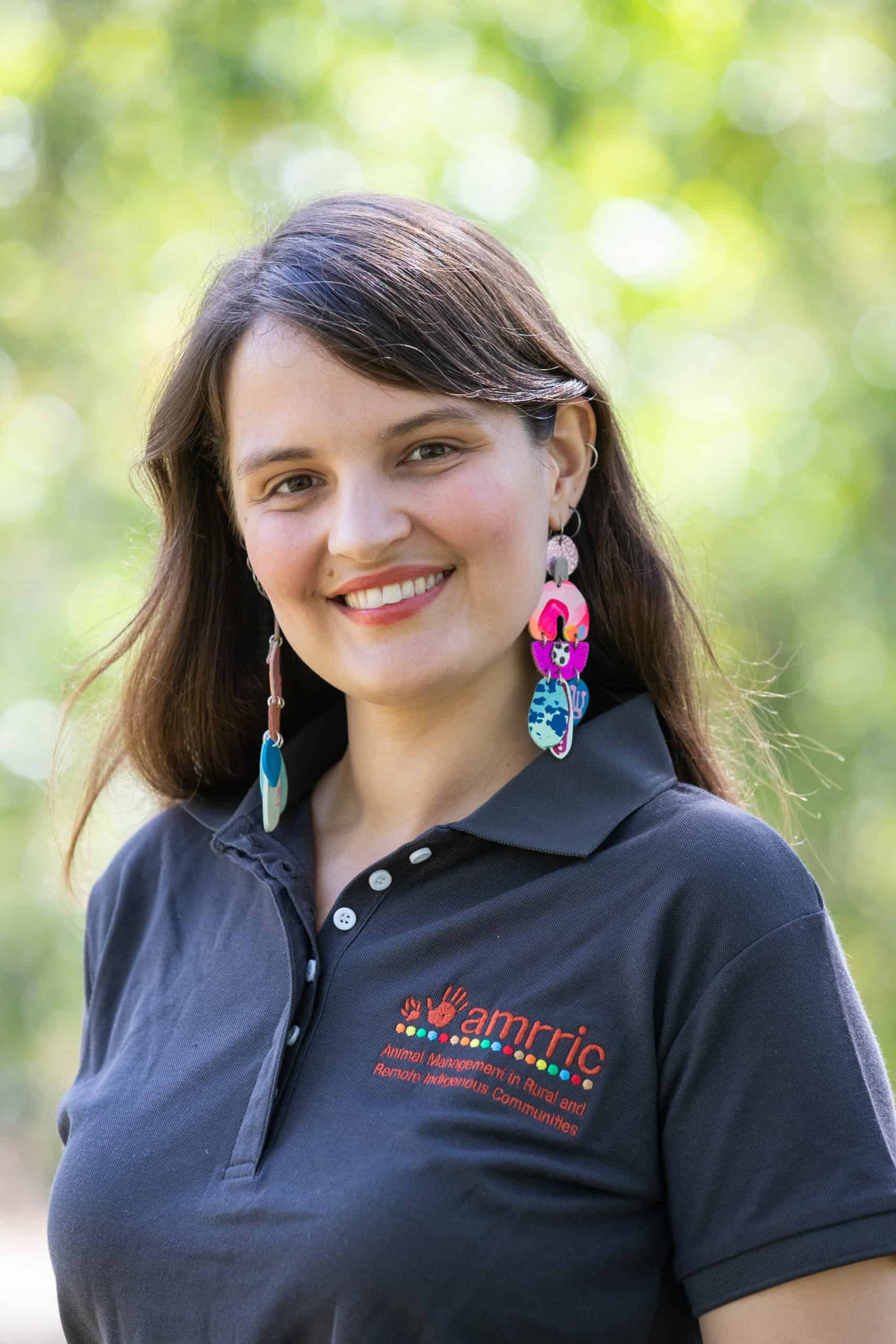 Frances Grant
COMMUNICATIONS AND MARKETING OFFICER
Frances Grant joined AMRRIC in January 2020 as Marketing and Communications Coordinator, bringing with her a background of experience working with Indigenous organisations and in communications roles.
Frances has a degree in Media and Communications and Art History from the University of Sydney. She is originally from Sydney but has lived in Darwin for eight years. She has experience working in the NT public service and in not-for-profit organisations in Sydney and Alice Springs.
Frances has spent the past seven years working in the Indigenous art industry in communications and development roles at ANKA, Provenance Arts, and APY Art Centre Collective.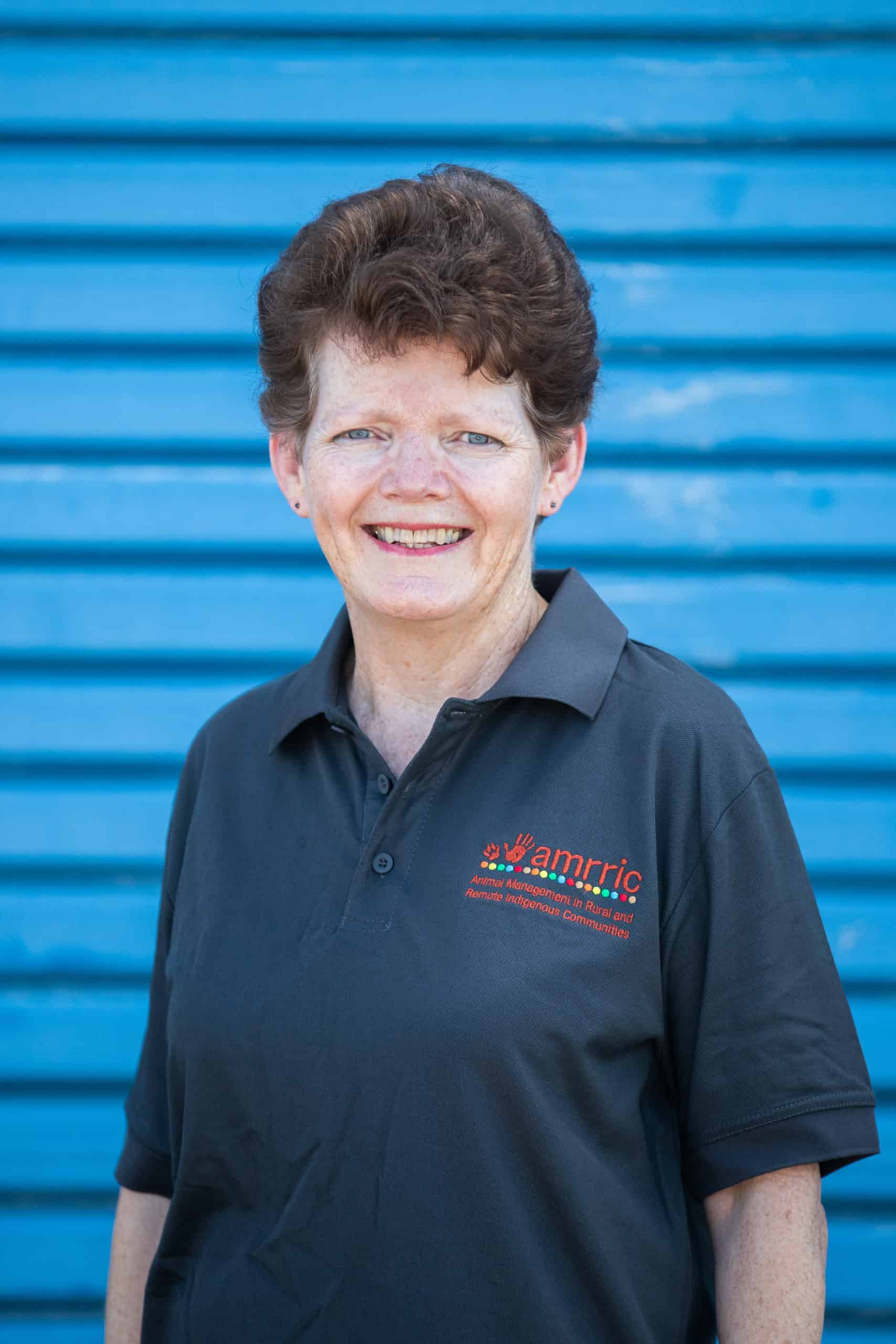 Jane Crouch
NATIONAL FUNDRAISING AND PARTNERSHIPS MANAGER
Joining AMRRIC in August 2020, based from Melbourne, Jane brings diverse experience including in energy conservation, tourism, international development, sustainability, event management and fundraising. Jane has qualifications in Applied Science, International Community Development and Project Management. Jane has had over 20 years' experience in fundraising, and greatly believes in the power of philanthropy to support change.
Jane loves to travel and has had a myriad of travel adventures in over 40 countries. She lived and worked in SE Asia for four years, and led tours in Vietnam, Malaysian Borneo and Timor-Leste. During this time, Jane became increasingly aware of some of the adverse impacts of tourism where wildlife is cruelly exploited for tourists' entertainment. Through her role with a global adventure tour company, Jane made significant contributions towards the development of animal friendly travel guidelines and reforms in the industry and facilitated support for many local animal welfare organisations.
Whilst in the travel industry, Jane developed a foundation to bring travellers' support to community projects and not-for-profits across the globe. And Jane has managed large community fundraising projects and a major donor portfolio, raising significant funds in the international development sector.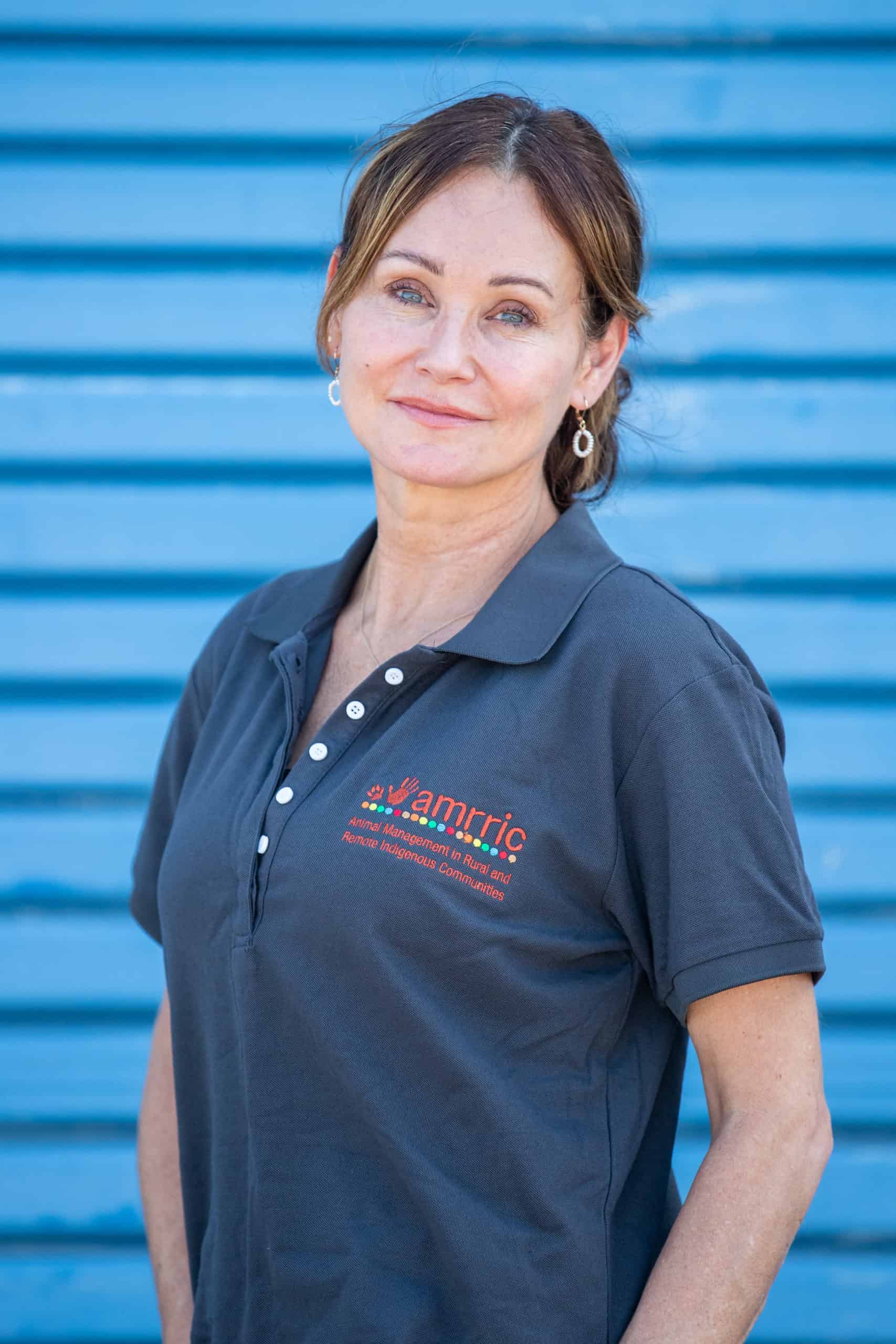 Natasha Duncan
NATIONAL FUNDRAISING AND PARTNERSHIPS MANAGER
Joining AMRRIC in August 2020, based from Sydney, Natasha has been working in fundraising management for over 15 years across various sectors, actively seeking out roles which entail diversifying fundraising portfolios.  
A self-proclaimed 'fundraising nerd', she believes in the science behind good fundraising practice and has experienced great results from implementing best practice programs in areas such as lotteries, direct marketing appeals, bequests, regular giving, peer-to-peer fundraising events and corporate relationships.
Donor retention has always been at the core of all programs she has developed and as a creative person she relishes creating new and highly personalised approaches to direct marketing and donor development to increase donor connectivity.
Natasha led the research, development and implementation of the New and Improved MS Readathon over recent years which led to this iconic campaign winning the Impact Through Events and the Most Outstanding Fundraising Project categories at the 2020 FIA (Fundraising Institute Australia) Awards for Excellence.
She also operates a content creation business as a side hustle, specialising in video content production to service the 'for purpose' industry.