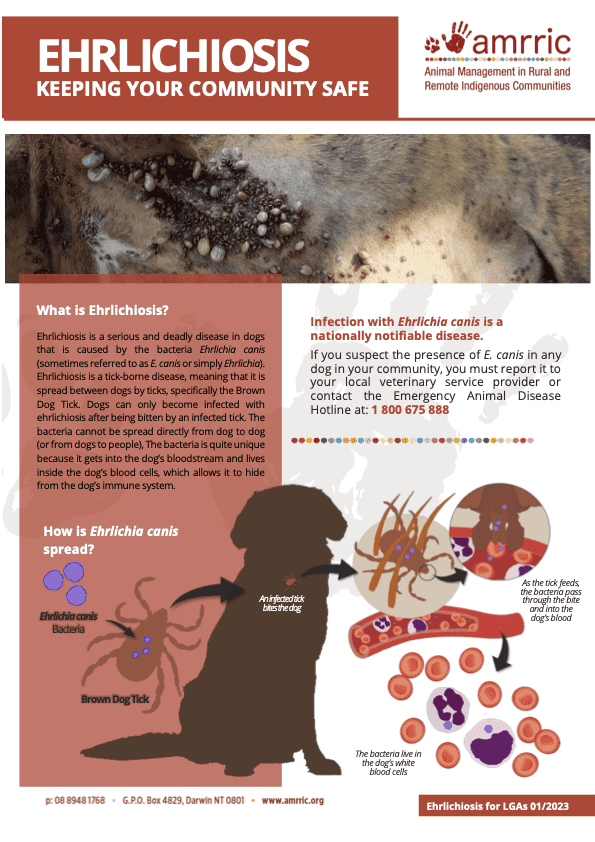 This detailed 7 page resource is designed for Local Government Authority staff.
Ehrlichiosis – the tick borne disease of dogs that was first discovered in Australia in 2020 – spread rapidly across the country. Over the past two years, the disease has had a severe impact on thousands of dogs in rural and remote areas across Australia and at this point the likelihood eradicating the disease from Australia is low.
This document for local governments provides updated information about Ehrlichia canis in Australia and discusses strategies that can be used to reduce the risk of Ehrlichiosis in dogs in communities, including advice on current recommendations for tick treatment and prevention.