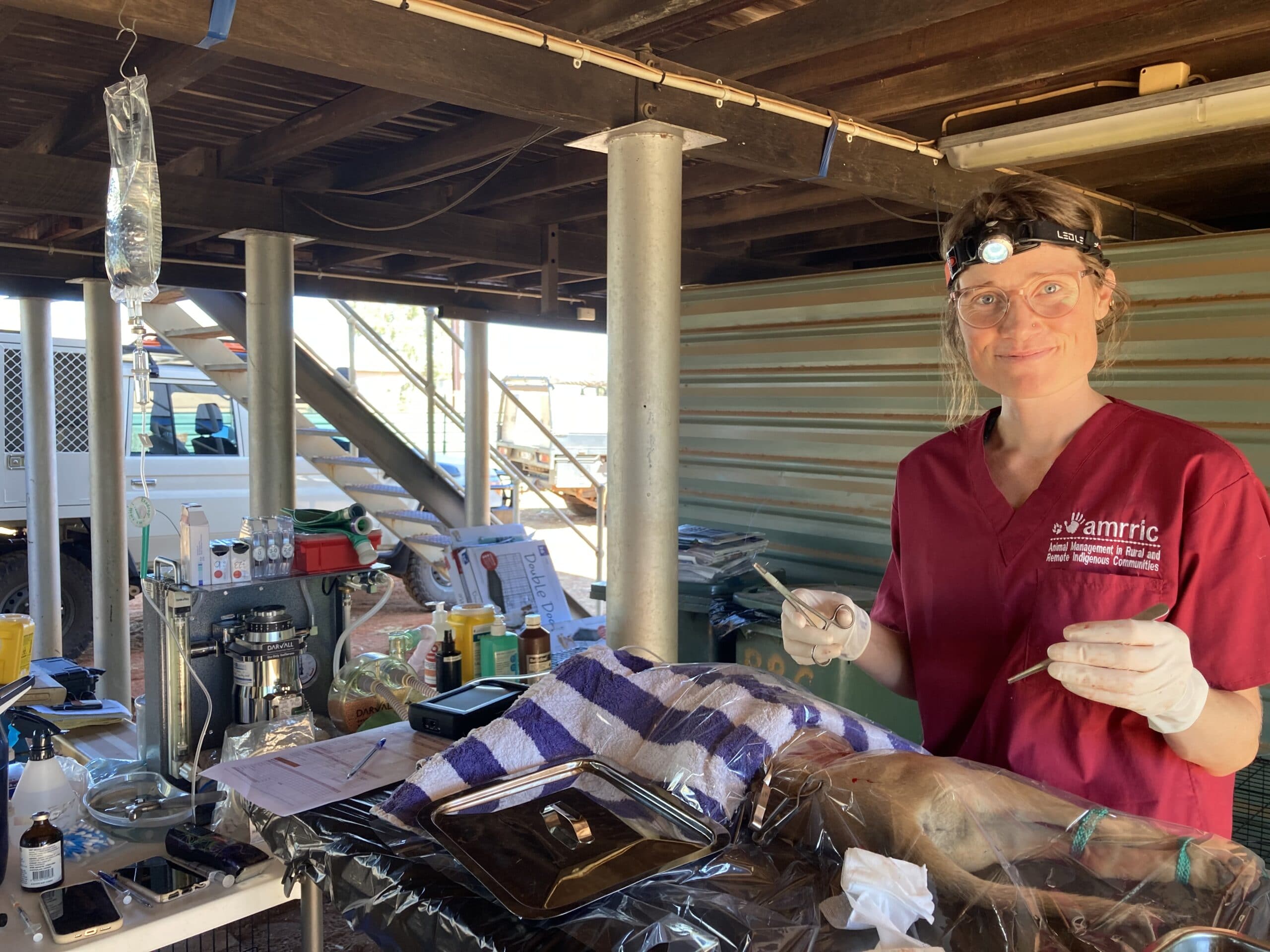 AMRRIC veterinarian and Program Manager Dr Sophie performing surgery
On 30 April, World Veterinary Day, we celebrated the work of veterinarians and veterinary nurses: our staff, volunteers, supporters, partners and founders.  
The provision of veterinary services in remote Indigenous communities is the foundation of our work, and it is very much a team effort. The theme for 2022 is "Strengthening Veterinary Resilience", which recognises the immense burden associated with the veterinary profession, with stress, burnout and other mental health issues increasing in recent years. These issues and the implications in Australia have received recent media attention: check out this interview here and implications for biosecurity here. While much of the focus has been on the burden on veterinarians, both the burden and the negative impacts associated with it are often felt by the entire veterinary team.  
The veterinary industry as a whole requires appropriate support, institutions and governments to address the challenges which face the sector. The Australian Veterinary Association has a range of resources to support veterinarians and their loved ones-for more information check out their website.